Why you should get into gardening
Not convinced by gardening? It's a beloved hobby by many, with several proven health benefits. Take a look at why you should get into gardening, and we're sure you'll be eager to pick up that trowel and get digging.
Gardening is great for your health
Gardening does wonders for your health. Spending so much time in the fresh air, digging and planting in the soil, is a wonderful way to stay active and fit. You burn roughly between 300-400 calories from just one hour's toil in the soil, so over time gardening will do wonders for keeping you healthy.
Not only will it help your body – gardening is great for your mental health. There are numerous studies showing a link between gardening lowering anxiety and depression, and it's a great way to destress, unwind, and spend some quality time with yourself. There's a handy bacteria that naturally forms in the soil called Mycobacterium vaccae, which has been proven to raise serotonin levels.
Grow your own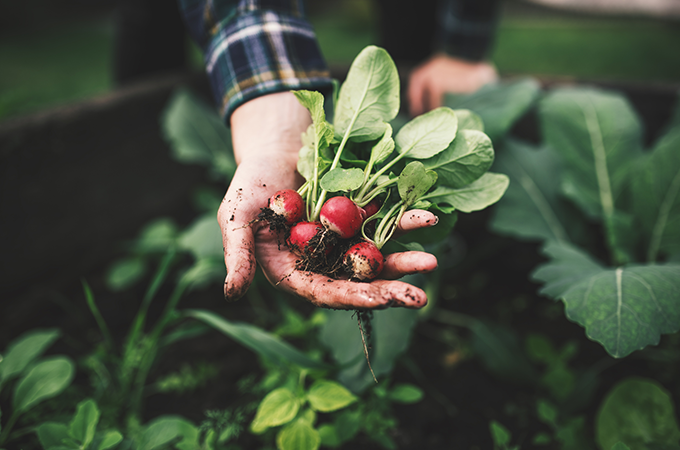 There's nothing quite like homegrown veg. Fresh food tastes so much nicer than supermarket alternatives, as it keeps a lot more of the natural nutrients that depreciate over time. There will be lots of lovely minerals and vitamins in your homegrown fruit and veg, which will be much more beneficial for your health. Plus it'll keep your family and friends happy to be eating all of your wonderful produce!
Environmentally friendly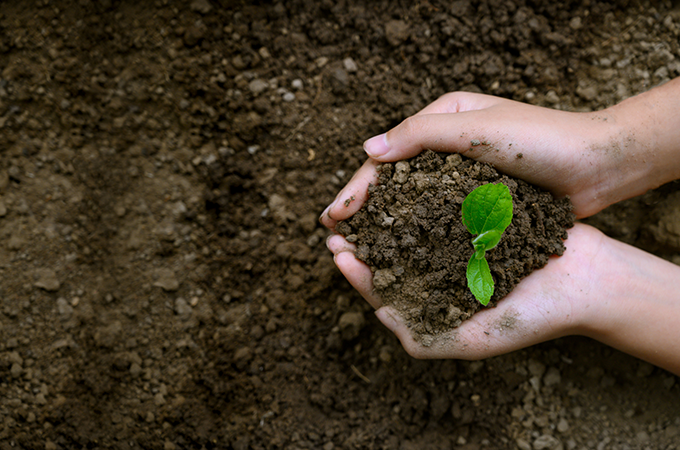 Growing your own fruit and vegetables has less of an environmental impact than buying from the supermarket. That's because you've grown it all from the comfort of your garden – there won't be as many air miles to grow your own food, meaning less carbon footprint. You also know exactly what's gone into your vegetables when you grew them – avoid any nasty pesticides and herbicides, and you'll be doing wonders for the bees and other insects in your garden.
Satisfied gardening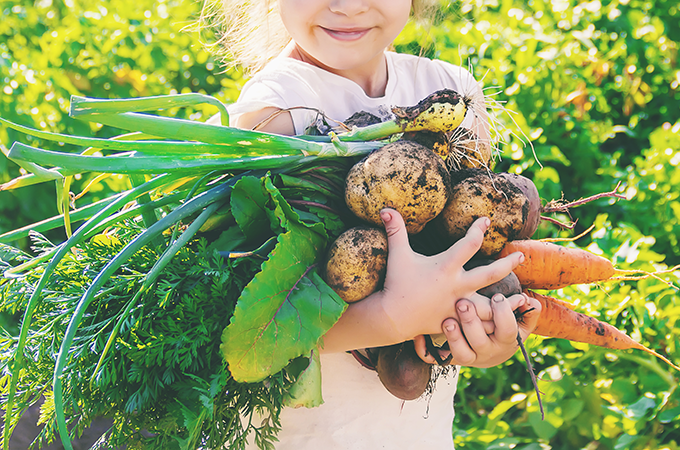 Is there anything more satisfying than looking out of your garden window with pride, and thinking to yourself, I made that? We certainly don't think so. The satisfaction you'll get from seeing all your hard work pay off will be more than worth the effort. Your pride will swell when you're tucking into a meal made entirely of your homegrown veg, too!
Design your own space
The great thing about your own garden or allotment is you can design the space to suit you and your gardening needs. You can have full control over what you grow, where you grow it, and when it's all going to come together. There's no one to tell you how you have to set out your garden – you can have it exactly how you'd like it, and really make the space your own.
Connect with nature
Gardening doesn't just have to beneficial for you. By becoming more involved with your garden, you can connect with nature, and have a positive impact on your local environment. Think beyond your greenery – by creating a wildlife-friendly garden, you can encourage hedgehogs and other helpful animals to pay your garden visit, and give nature a helping hand when it needs it most.
Those helpful critters will pay you back by taking care of any pests lurking in your greenery, too! You'll be helping to create ecosystems, and maintaining a healthier environmental balance, which will have long term impacts on your local area and wildlife.
Save money
Growing your own fruit and veg is an excellent way to save money on all that supermarket food. Not only will you be saving money on the delicious homegrown food you've got on your table, by growing your own flowers you can create beautiful floral displays to make you the envy of all your family and friends.
Educational fun
A garden is a fantastic way to spend time with your kids, and can be a great educational tool. Gardening can teach your kids handy life skills about independence, sustainability, and patience – they'll love to be actively growing things, and seeing something tangible from their efforts when their greenery blooms. Getting your kids out in the garden is an ingenious way to get them to spend more time in the fresh air and less time in front of a screen, too!
Meet new people
Getting into gardening gives you a fantastic excuse to meet new people. If you've not got the space for your own garden, not to worry – you can apply for an allotment in your local area, and get to meet other like-minded green-thumbed individuals.
You can still meet new people if you've got your own garden, though – gardening clubs and plant organizations are a wonderful way to meet others to talk about all things green.
Are you an avid gardener? Or looking to start gardening? Let us know over on our Facebook page!
Lead image: AlexRaths via Getty Images.