10 Garden Projects for Kids
With the Easter Weekend fast approaching, we've put together a list of low cost, child-friendly garden projects that are ideal for keeping the little ones entertained.
COLOURFUL CONTAINERS
Not only does this one keep the kids entertained, but it will also provide your outside space with instant colour! Let your kids choose a mix of seasonal annuals and perennials from your local garden centre, and then choose a pot to match. Arrange them together into an attractive display, plant them up and water well.
FAIRY GARDEN
Create an enchanting area at the bottom of a tree or in a shaded corner of your garden. Task your children with collecting stones for a pathway and twigs to make a fence, and watch as their imaginations swing into full action. You could also plant the area up with ferns and small plants, and pop a fairy house in there to give it a real effect.
TWIG TEEPEE
Let your children gather up a collection of twigs and branches, then help to cut them to size and stack them up against a fence or a wall to form a teepee. You could even try making a freestanding one too if you've managed to locates some sturdy enough branches – use some rope or twine for extra support. This will make a perfect base for them to escape to and play.
SEED COLLECTING
Allow some of your flowers to go to seed once they've finished blooming, then head out into the garden with your little ones and start collecting. See if they can spot which ones they think need collecting by listening to them rattle in their seed pods. Get them to design and decorate some paper envelopes with the plant's name them on, then pop on your gardening gloves and show them how to burst the pods and collect the seeds for sowing later.
GLASS JAR TERRARIUM
Succulents and terrariums are incredibly en vogue at the moment. Take a trip to the garden centre with your kids and get them to pick a few succulents out. When you get home, pop some gravel in the bottom of a glass jar, top with a thin layer of compost, then sow your children how to plant them up in whichever layout they choose.
INSECT HOTEL
This one is a huge hit with little ones! Find an open fronted box (wooden is best) then go out exploring around the woods for twigs, leaves, rocks, logs and pine cones. Take it all home and let your children design an insect hotel, packed full of places for minibeasts to make a home in. You could even get them to keep a diary of what they've seen living there throughout the spring and summer!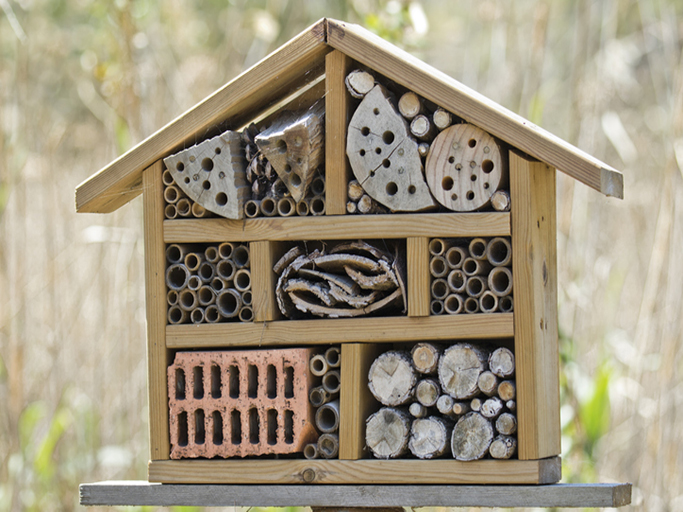 WATERCRESS BARBERSHOP
Get some plastic cups and let your children draw faces on the front of them. When they are finished, make some drainage holes in the bottom, fill with compost and then scatter some watercress seeds across the top. In no time at all, the plastic faces will have full heads of delicious hair that your kids will enjoy cutting!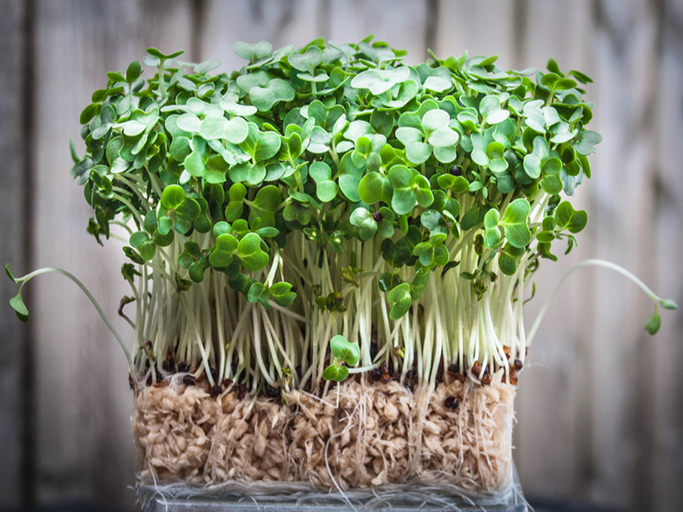 DINOSAUR LANDSCAPES
A prehistoric succulent garden is a great way to get your kids planting and, as it's a permanent display, it'll keep them entertained for ages. They'll have great fun choosing the plants, and the plastic toy dinosaurs to go with them, and you'll love seeing their imaginations go wild. This can be left outside all summer, then brought in when the weather starts to cool off and kept on a windowsill above a radiator.
POND IN A POT
Not only are container ponds incredibly easy to make, they're also much safer for kids and will attract an array of wildlife to your garden. Make sure your chosen pot has no drainage holes in the bottom, then hand the hose pipe over to your little ones and let them fill it up. Add a selection of pond and marginal plants, plus an oxygenator to help keep the water clear.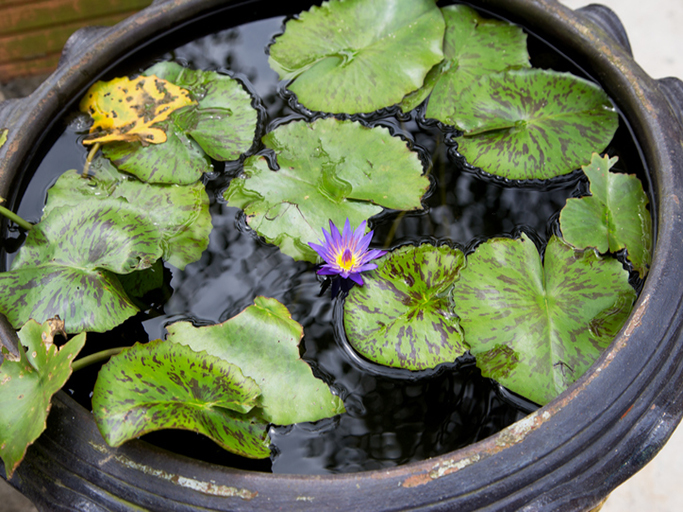 GRASS SEAT
Fill a container or an old metal bucket with some compost, firm it down, then sprinkle grass seed over the top. Water well, and leave it to germinate (which shouldn't take long in the summer) and voila, you have a grass seat that children will love the novelty of. Keeping it trimmed will become a weekly job to keep them entertained as well, as will daily watering in dry periods.