Jobs for the Garden – August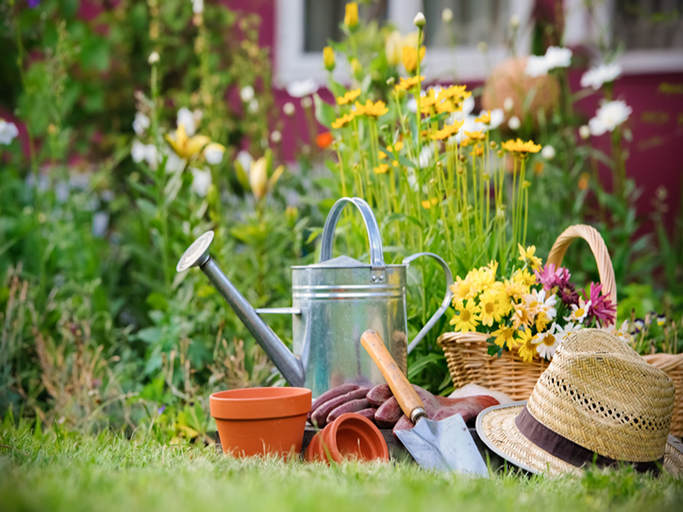 We've entered the final month of summer, which can be quite a dowdy month in the garden as the initial flush of summer colour begins to fade. But as the sun begins to slip lower in the late summer sky, there are still plenty of jobs to get on with around the garden before the slow descent into autumn.
DEADHEAD FLOWERS
In order to prolong the summer colour, it's important to continue deadheading. Roses are a priority for deadheading at this time of year unless, of course, you want them to produce hips. Sweet peas are also starting to put all their energy into setting seed rather than creating new flowers, so snipping off every bloom once a week should delay this process and extend the flowering period.
TRIM HEDGES
By now, nesting birds will have moved onto pastures new, however this is worth checking first. If you find that they have flown the nest, you can get on with giving your hedges a good trim. There is still a little time for hedges to sprout new growth before the dormant season kicks in, so don't be afraid to cut back hard. Work from the bottom to the top, then trim the top of the hedge. Rake up any cuttings into a garden bag and pop them on the compost heap.
COLLECT SEEDS
Many herbaceous plants can be grown from seed collected from their parent plants at this time of year including aquilegias, foxgloves and poppies. The easiest way to tell if seeds are rip and ready to harvest is by holding a paper bag under the seed head and tapping gently. If the seeds fall, they're ready to harvest. Label them, pop them in a warm, dry place and leave them to dry out for a few weeks before transferring them to a cool, dark place to store until you're ready to sow them in the spring.
SOW WINTER SALADS
Growing salad leaves doesn't take much time or effort, and they aren't just a summer crop. There are many varieties out there that will give you a continuous supply of gorgeous, homegrown leaves throughout autumn and winter. Sow them in a container at least 10cm deep, and keep them under glass. You can avoid any wintry trips to the greenhouse for watering by using an automatic watering device.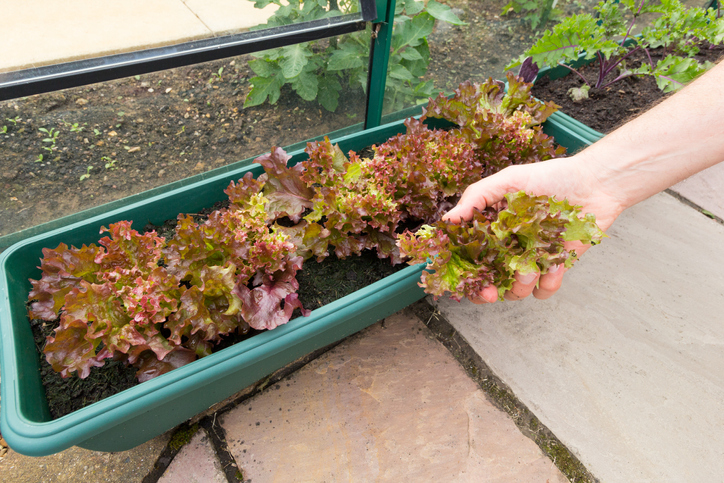 TACKLE DEEP GROWING WEEDS
Deep rooted weeds such as thistles and dandelions will be preparing for winter by pulling energy down into their root systems. Now is a good time to get on top of your weeding and prevent them from coming back next spring. Burning them out is a good option for total eradication, as well as using a transplanting trowel to get right to the bottom of the roots.
TOP UP YOUR POND
Over summer the water level in most ponds tends to drop due to evaporation. This can result in aquatic plants sitting at the wrong depth and pond liner showing. Ideally, top your pond up with rain water collected from a water butt as tap water can encourage algae growth. If you only have tap water available, top up in small batches throughout the week rather than in one go.